July 9 Photos at Mercer Raceway Park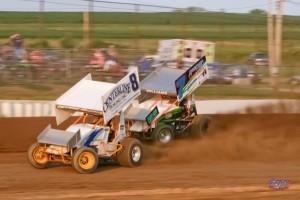 The photos from July 9 at Mercer Raceway Park have been added to our gallery. Once again, our grateful appreciation and thanks go to Toni Carbone for filling in as Paul continues his recovery.
Saturday Night Live! racing saw two first-time winners at Mercer Raceway Park, as Todd Gabriel (Big Dog R/C Center Mini Stocks) and Michael Bauer (ti22 Performance Outlaw Sprint Warriors) celebrated in victory lane. Joining them were Jeff Schaffer (Approved Toilet Rentals 358 Modifieds), Danny Holtgraver (Luxaire Heating & Cooling Sprint Cars); Alan Knepper (Big Daddy's Speed Center Modified Lites) and Rusty Moore (Precise Racing Products Stock Cars).