March 16 Shenango Valley Mall Car Show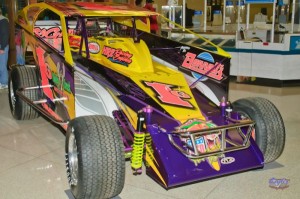 Photos from the third annual Shenango Valley Mall Show Thursday, March 17 through Saturday, March 19, are now posted online.
"We are excited to provide our fans with a preview of the 2011 season at the Shenango Valley Mall this year," promoter Kristin Swartzlander said. "We have a great fan base in this area, and we're excited to offer them a chance to see the cars up close and meet many of their favorite Mercer Raceway Park drivers before the season officially kicks off a week later."
An exciting addition to this year's Shenango Valley Mall Show will be the driver autograph session held on Saturday at 6:00pm. Fans can meet and greet their favorite Mercer Raceway Park drivers at their racecars for photos and autographs.