Photos from Mercer Raceway Park – April 3, 2010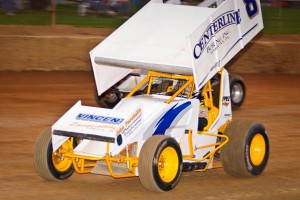 Our photos from April 3 at Mercer Raceway Park are now added to our gallery.
After a spectacular opener one week ago, Mercer Raceway Park was able to survive the record warmth, high winds, and scattered showers to complete the five-division "Saturday Night Live" opener on Saturday night as another large crowd turned out. Celebrating in the Hoosier Tire victory lane were Mike Lutz-Luxaire Heating & Cooling Sprint Cars, Lonny Riggs-Approved Toilet Rentals Modifieds, Max Blair-4 Your Car Connection FASTRAK Late Models, Steve D'Apolito-Big Daddy's Speed Center Stock Cars, and Dan Bish-M&D Paving Mini Stocks.