September 18 Photos – BRP Modified Tour – Sharon Speedway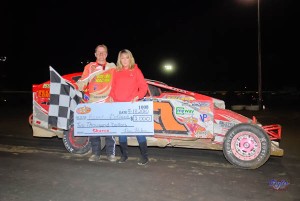 Our photos from the BRP Modified Tour race at Sharon Speedway are now posted to our gallery.
Kevin Bolland experienced the thrill of victory and Rex King, Jr. suffered the agony of defeat in the 25th Annual Russ King Memorial for the BRP/Hoosier Tire Modified Tour at the Sharon Speedway. Bolland swept by the the third generation racer on lap 27 to gain his second win in this classic event and first on The Tour this season.